Our professionals' team with your key contributors
Pathway views its engagements as a collaborative effort where our advisors work together as a team with company ownership and senior management. Experience has shown us time and again that the combination of our expertise – along with our client's institutional and industry knowledge – always produce the best results.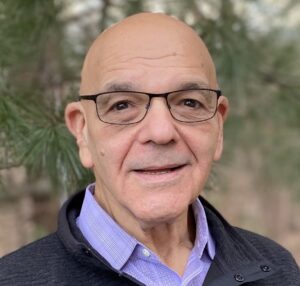 Gerry Sherman
Since Gerry completed an MBA, he's spent virtually his entire career focused on assisting owner-driven and family-controlled companies. Initially, he worked at a major New England based bank as a commercial lender providing loans to companies that didn't qualify for traditional borrowing structures. Six years later, he founded an advisory firm which specialized in arranging financings. Then, after several years, Gerry purchased a 50 percent interest in a client that provided bridge loans to real estate developers that weren't able to obtain bank financing. Together with his partner, he built a company that was eventually backed by four commercial banks and two equity investors. Subsequently, after several years, he sold his interest successfully and returned to consulting. This entrepreneurial experience has shaped his approach to assisting business owners ever since. Most significantly, his focus expanded to include both resolving complex financial issues and improving the organizational capabilities that are essential to long-term success. Over the next decade, Gerry built a firm that merged with the largest New England based CPA firm. In 2007, he returned to his roots and established Pathway as a "Boutique" practice primarily assisting clients with sales between $5 million and $200 million in annual sales.
Over his career, Gerry has spoken to groups including the Harvard Business School Turnaround Forum, Babson College's Entrepreneurial Finance Program and The Family Firm Institute. And as an author, his articles have appeared in publications including Family Business Magazine, The Journal of Corporate Renewal and Commercial Lending Review. At this time, Gerry is also a board member of a commercial mortgage company that specializes in financing the acquisition of owner-occupied commercial real estate.
More than anything, Gerry considers himself to be just a regular guy anxious to help his clients exceed their own expectations.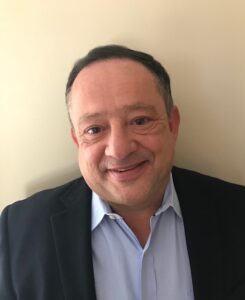 Richard Katzman
With over 20 years of experience as an entrepreneur, business owner, turnaround specialist, and crisis manager, Richard has the breadth and depth of experience needed to quickly understand an entrepreneur's business challenges and develop effective solutions. His areas of particular expertise include operational and financial restructuring, strategic planning, organizational effectiveness, and guiding family businesses through challenging issues.
Richard has had a diversified career which began at The United Nations Industrial Development Organization (UNIDO). There, he sought out training institutions and colleges in Africa for designation as "Centers Of Excellence." He then moved into the business world and worked for many years in the leather industry. As president of Bob Kat Leather, he led the company through a period of industry disruption and transformed the business from a domestic supplier into an exporter. Then, using the comprehensive knowledge of the leather industry that he had developed, he successfully sold Bob Kat to a major industry competitor. Richard then decided to build on his experiences and become a professional business advisor with a focus on underperforming and financial challenged privately held and family-controlled companies. Since that time, he's assisted dozens of operating clients throughout the Northeast. Additionally, he's acted as an interim CEO both inside and outside of bankruptcy proceedings.
"None of us is as smart as all of us."
-Ken Blanchard