We Craft Our Services
To Your Needs
Pathway views its engagements as a collaborative effort where our advisors work together as a team with company ownership and senior management. Experience has shown us time and again that the combination of our expertise – along with our client's company and industry specific knowledge – always produce the best results.​
Most often, we can talk with you on one or several occasions and determine what results need to be accomplished, and the best approaches for getting the job done. 
Sometimes though, neither the client or a Pathway professional knows exactly what their core issues are and what the best solutions may be. If that's the case, an initial assessment is usually the best first step. They're always done on a fixed-fee basis and are usually completed within several days to three weeks. Our assessment reports, which are purposely very brief, are designed to provide both an understanding of a client's threshold challenges and the steps called for to effectively address them. At that point, together we can craft the specifics of an engagement that works from both a service and cost standpoint.
Sometimes, a company needs immediate solutions: Working capital has been depleted; bank and trade creditors are applying severe pressure; and losses are accumulating. Our professionals have substantial experience jumping into a crisis, providing critical leadership; and driving timely decision-making. And we take a 360-degree approach. Expenses may have to be cut quickly but in the long run we're more focused on addressing the underlying business and operational issues that led to the crisis.
There are three keys to a successful financing effort: 1) Determining what your need is; 2) Understanding how to develop a loan request that's financeable; and 3) Knowing which financing sources are right for your situation. Pathway has completed over 100 successful financings and has the deep personal relationships to get the right loan completed at the right time. Our areas of particular expertise include:
Bank and non-bank lines of credit
Term loans to enhance working capital and acquire both real estate and equipment
Federal and state government resources
"Private lenders"
Factoring
The foundation for sustainable profitability and long-term growth is organizational effectiveness. We work with you to imbed the essential building blocks needed to meet and exceed your business goals including:
Developing actionable financial and operational plans
Creating initiatives for new products and services
Growing the individual competencies of your team
Delivering organizational efficiencies through the use of well-defined authority structures; robust job descriptions; focused performance review programs; cutting edge systems; and productive processes and procedures
Assuring a culture that supports company goals and objectives
Adapting to change proactively
To maximize the results of buying or selling a company, deep transactional experience is an essential. At the same time, most business owners have focused their efforts over the years on driving profitability and growth. That's where Pathway Advisors fits in. We can guide our clients through the buy/sell process and help generate the best result possible.
Most often, our clients know exactly what company or companies they want to target. When that's not the case, though, we can lead a focused search for highly synergistic opportunities. Regardless, we provide the following services:
Valuations
Structuring and negotiating the transaction
Negotiating post-transaction operating agreements
Sourcing equity and debt financing
Developing executive retention and compensation programs
Coordinating with the other professionals involved in the transaction
Situational Planning and Implementation
Pathway works with clients that could be experiencing significant, near term financial hurdles or may be clearly focused on capturing their company's full potential. In both cases, we help develop a detailed and actionable plan to address the issues at hand – and our experience is deep across a broad spectrum of needs from financial and organizational restructurings to performance improvement.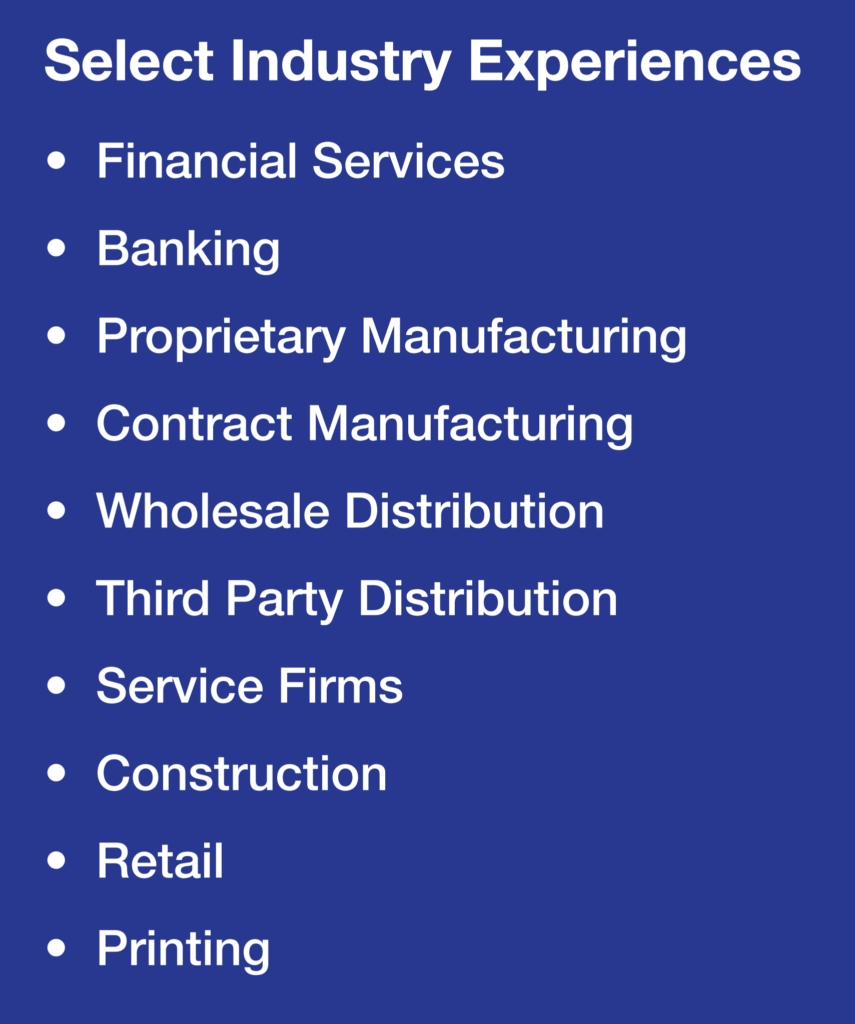 Select Industry Experiences